Gymnastics is about performance. The competition is indeed a sport that most of us love, super cute outfits, lean athletes jumping, flying, bending, etc. WHAT IS THERE NOT TO LOVE?
Gymnastics is a sport that includes physical exercises requiring balance, strength, flexibility, agility, coordination, and endurance. The movements involved in gymnastics contribute to the development of the arms, legs, shoulders, back, chest, and abdominal muscle groups. (WIKIPEDIA)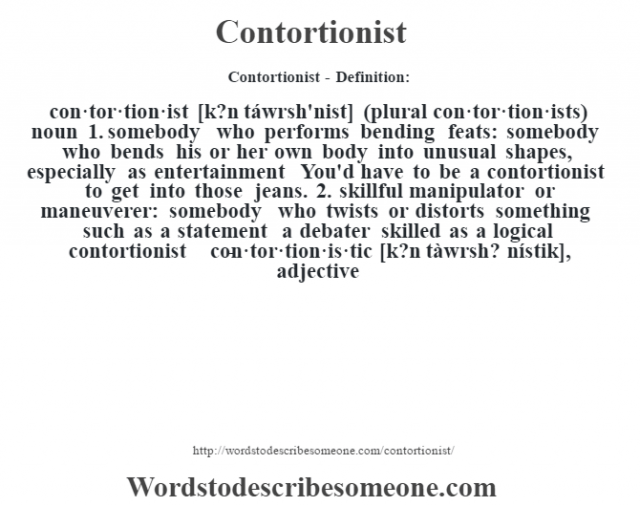 THE KEYWORD ABOVE IS DISTORTS
Yoga is not even about the Asana, Yoga is about the breath!
Yoga is intending to unite body, mind, and spirit. It is about the realization that we are spiritual beings having a physical experience.
If you are trying to get into Yoga and every single post on Instagram and Facebook make you feel overwhelmed and intimidated, I suggest you turn your phone off or just watch those videos and ENJOY THE SHOW, THAT IS ALL IT IS a show.
In my humble opinion (if you allow me to say "humble"), there should NOT be pictures OF US when we practice Yoga; I will dare to say it this way, Our yoga practice is private. It has nothing to do with you, it has nothing to do with me.
It is time you take to breathe, to feel, to be, to pause.
IT IS A TIME TO BE VULNERABLE. To shake off trauma, pain, and suffering.
We yogis have done a terrible job in portraying what Yoga is because we all (including me) maybe some version of these:
Yoga Evangelist: I want everyone to convert to Yoga so they can solve their issues and find the way, REPENT!!!!!!
Yoga Show off: I can do all the poses because I am so awesome (I will list the reasons at another date), and I am so excited I want to have it for me and eternity on my social media. OM
Yoga Instructor: I need to have students in my class and make a living doing this thing that I love so much. Let me post all my outfits and poses, my beautiful set up at home, and please, Lord Shiva and FaceBook/Instagram, let's market my page so I can have a ton of followers.
Yoga student: I am going through my training, and they require me to post every single practice I perform.
Yoga fashionista (PRESENTE) I look amazing in these leggings. Let me post a few pictures that make me look flexible, strong. And super cute.
Yoga ambassador: "I represent" a clothing, mat, equipment company, and for me to get 10 to 30% off their retail, I must post pictures of their products.
The list goes on.
The reality is that the real practice looks messy, unorganized, the mats are sweaty, we sit on blankets because our hips are tight.
THERE ARE PROPS ALL OVER THE PLACE, THE KIDS MAY BE RUNNING AROUND, THERE IS FOOD ON THE STOVE BECAUSE MAYBE WE ARE MULTITASKING.
If you go to Bikram, you may feel like fainting, you do one Asana and rest 3 (I DO!)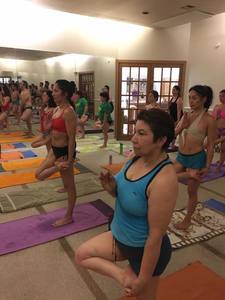 You stop at your edge and go no further no matter what the teacher sais.
We have limited mobility because we started practicing Yoga 3 months ago, and we were NEVER A gymnast as a child.
We have different bodies with different needs, and YAS no matter what type of body, we all have the possibility to bend and fly and balance and fold, BUT it has to do with how the body feels and how we process stress and trauma.
So, next time when you see a video of a "YOGA" class or Asana, take it with a grain (A pound, I say) of salt, enjoy watching, use it as inspiration to connect to your body.
Practice self-observation AKA awareness.
BE OBJECTIVE: observe "what you think of the images?
IS IT helping you evolve? Keep it.
If it makes you feel intimidated, let it go, concentrate on you.
Just lay down on the floor, concentrate on your breath and move slow. That is the beginning of Yoga practice.
If you like to know more about what Yoga really is listen to a Podcast "Yoga is Dead" The show hosts have done an amazing job about bringing all of these points to the surface.
The Pod Cast is available on Spotify.
AND NO. I DO NOT GET ANY DISCOUNT, PERK OR MENTION FOR RECCOMENDING THE SHOW.
IF YOU LIKE TO CONTINUE THIS CONVERSATION WITH ME AND OR TO CHALLENGE MY OPINION, I LOVE TO HEAR FROM YOU BECAUSE I LOVE BEING CHALLENGED!
NAMASTE!